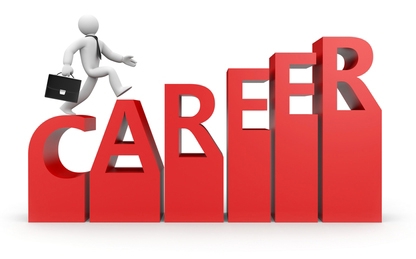 The CAS University Engagement Committee contacted Actuarial Careers, Inc., and invited them to write a blog post to provide you with tips on how to approach the difficult task of deciding between two job offers. We thank Actuarial Careers' Robyn Taylor, Senior Vice President, for writing this post to share with members of CAS Student Central.  
So you just got your first actuarial job offer from Company A– congratulations!  You are ready to accept what you think is a terrific offer, and boom – you receive a call from Company B.  They are also offering you a job!  Now what was going to be a day for you to relax and enjoy a little downtime before you get to work, has become a stressful day of decision making.  Here are some important things to consider when deciding between two jobs – I call them the Four C's.
Compensation – What are they offering financially?  The base salaries offered by both companies may be similar, but you must also consider a few other factors.  Look at bonus potential (are you even eligible?), student program bonuses and raises for passing exams and receiving credentials, and company benefits.  What might seem like a similar pair of salaries may seem very different when you dive into the details.
Career Path – Is there room at your potential employer for growth?  Will you be part of a rotational program or will you be slotted into a role for the foreseeable future?  Consider the size of the company and how actuaries move along their career path.  If the company is small you might not have the opportunity to move up.  If the company is large, you may be doing a very narrowly defined job that will not give you the skills to move forward.
Companionship – Did you like the people you met on your interview?  You will be spending a very large portion of your waking hours with your coworkers.  If you don't like them, or there just aren't many of them, you might find yourself miserable or just plain lonely.
Culture– Does the company culture fit your personality?   If you are the laid back type, you might not be happy at a company that has a high speed, constantly changing landscape.  Conversely, if you are a high-energy type-A personality, you might not enjoy working for a more conservative, slow paced organization.   This is a good topic for questioning during the interview stage, so you can truly understand the company you are working for and how you would fit in terms of temperament.
If you find yourself in the middle of deciding between two jobs – a good-bad situation if there ever  was one – thinking carefully and considering the Four C's can help you discover your dream job.
---
Mark Your Calendar
---
Search CAS Directory
---