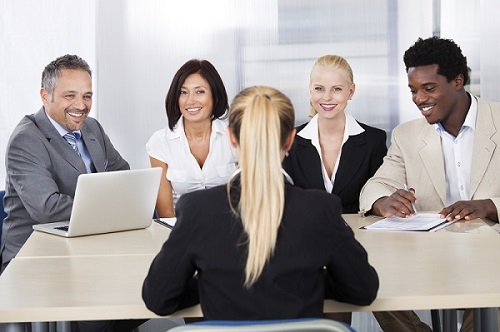 The CAS University Engagement Committee contacted DW Simpson, Global Actuarial & Analytics Recruitment, and invited them to write a blog post to provide you with information and tips to help you with your search for an actuarial position. We thank DW Simpson's Marianne Westphal, Senior Director and Adam Noreen, Recruiter, for writing this post to share with members of CAS Student Central.  
Now is a great time for students to start strategizing for a future career search. For those of you who are seeking advice regarding your actuarial future, we have put together some tips that should serve you well.  
Internships.  Hiring teams often prefer or even require actuarial internship experience. If you can, get one or two actuarial internships while in school. Any familiarity with actuarial work is going to help you get interviews, and additionally, may be a path to a full-time role or a recommendation. Also, internships provide a great opportunity to test the waters in P&C, Health, Life, and Pension to gain a better idea of where you may ultimately see yourself. It is common to assume that internships are only offered to current students. However, there are also companies who are open to taking on college graduates in their internship programs, so it is always worthwhile to keep an eye open for these opportunities if you are still looking to break into the field.
Networking.  If you have the opportunity to meet people in the profession, by all means do so. If nothing else, it will give you insight into various career paths, and the connections you make may be helpful in your job search. LinkedIn can be a great resource to begin networking. There are many actuarial groups on LinkedIn that can provide you with valuable information and advice, in addition to connecting you with individuals who are already working in the field.
Exams.  At the entry-level, hiring teams tend to target students who have passed 2-3 exams. At the least, almost every entry-level actuarial role is going to require at least one exam passed. Exams show a real commitment to the profession, and along with internships, they can set you apart. Employers aren't looking for candidates to come out of school already designated, and it can even be disadvantageous to pass too many exams before securing your first full-time position. Generally speaking, staying within a 2-3 exams range will ensure that you do not "out-price" yourself from any opportunities.
GPA.  If you can make any upward adjustments, take the time to do so. We sometimes see companies ask for GPA's well beyond a candidate's first role out of school. If you recognize that your GPA is a personal area of concern, really take some time to outline how you would discuss this if asked about it in an interview setting; just make sure that you are always phrasing things in a positive light.
Resumes.  Make sure your resume is easy to read, and that it flows well. A creative layout will not necessarily set you apart in a good way. Your resume should always include your actuarial exams, education information, actuarial experience (if appropriate), computer skills, and additional work experience. Even if you do not think your additional work experience is relevant, keep in mind that this is a great opportunity for you to showcase your "soft skills," such as communication, leadership, and time management.  It is extremely important that you have someone else proofread your resume.  Also, make sure all information you put on your resume is correct – offers can be rescinded when resumes are not completely factual.  This is your first impression, so use it to your advantage.
Interviews.
 • Take some time to do some thorough research on the company and role before you have a phone interview. Going into an interview unprepared shows a lack of interest and does not make a good first impression.
• Showcase genuine excitement about the role and the company.  In a phone interview, maintaining a high energy level is especially important, as you cannot rely on your body language like you would in an in-person interview.
• Stay positive.  No one wants to hire someone they think could be an issue in the workplace.  If you are asked to bring up a difficult situation, make sure you can put a positive spin on it.
• Do not push your own agenda – if you ask too many questions about exam support or salary, the companies may not think you are interested in the work experience itself.  These questions are best left for later in the process (or for a recruiter to find out for you, if you are working with one).  If you are asked for compensation expectations, an ideal answer is that you seek something in line with the market.
• Follow up with an email thank you note to each interviewer.  Have someone read it over, as spelling and grammar errors can indicate lack of attention to detail.
Offers.
• Negotiations—never negotiate for the sake of negotiating. You never want to negotiate for higher compensation just because you want it, especially if there is no measurable explanation that you can offer behind why you require more money. Offers can be rescinded due to poor or unnecessary negotiations.
• Have at least three references lined up and ready to go. It is helpful to keep your references in the loop with where you are at in your interview processes so that they can be expecting a call.
We wish you the best in the upcoming year as you seek out opportunities to put these recommendations into practice!
MARIANNE WESTPHAL, Senior Director, marianne.westphal@dwsimpson.com 
 Marianne joined DW Simpson in 2003. Previously, she worked at Hewitt and Aon in Chicago. Marianne earned her Bachelor's degree from University of Wisconsin Madison and has completed numerous courses toward an MBA at University of Chicago. While at Madison, she played cello with the UW Symphony, Chamber Orchestra and other chamber groups, and in 2006 she founded a 14 person cello ensemble which performs around Chicago. Marianne has written articles for various actuarial publications. Marianne attends actuarial meetings throughout the year and co-leads DWS's internal Training and Professional Development Program. Outside of the office, Marianne enjoys playing music and spending time with friends and family. Additionally, Marianne is fluent in German and enjoys traveling.
ADAM NOREEN, Recruiter, adam.noreen@dwsimpson.com 
Adam joined DW Simpson in September 2013 as a Recruiter on the Entry-Level team. Prior to joining the company, Adam graduated magna cum laude from Columbia College Chicago, where he received a Bachelor's Degree in Arts, Entertainment, and Media Management with a concentration in Music Business Management and Professional writing. Outside of work, Adam enjoys singing, songwriting, playing piano and guitar, walking, weight training, and cooking.
---
Mark Your Calendar
---
Search CAS Directory
---