CAS Profile: Allie Rexroat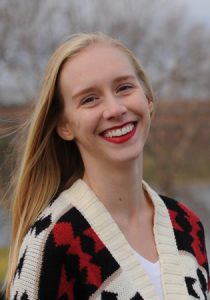 Allie Rexroat, ACAS, MAAA, works as an Actuarial Analyst at State Farm in the Specialty Lines Pricing Unit. She is a graduate of the University of Central Missouri.
Why would you recommend a career in the insurance industry to current college students?
The insurance industry today is changing very quickly. There are so many new technologies that didn't exist even 5 years ago that impact insurance, such as ride-sharing, autonomous vehicles, and advanced smart home technologies. As our industry and the types of risks we insure change, actuaries have to think creatively to solve new problems and have a forward-looking perspective for what else the future may hold.
Why did you become an actuary?
I became an actuary because I had a skill and passion for math and learned that applied math was appealing to me. It's nice to be able to actually use the fundamentals that we learn through the exam process to apply to our work and the real world. Actuaries also have the opportunity to be involved in many areas of an insurance company from pricing and reserving to risk management to executive leadership. Actuaries can easily hold roles in multiple areas, so we're not restricted to doing the same thing for our entire career.
What drew you to a career in property and casualty insurance?
I like the property and casualty side of insurance because it feels tangible. We are protecting the assets of people and caring for them in their time of need after a catastrophe or auto accident. These events can happen multiple times throughout one's life. Being involved on the pricing side of insurance is rewarding, knowing we've priced or created a product that has helped someone.
What can students do now to prepare for a career in the industry?
I would recommend taking insurance courses during college, if they're offered. Understanding how our products work is an important first step to any actuarial work. Of course, sitting for and passing exams while in school is becoming an industry standard when applying for internships. Really, getting any exposure to what an actuary's work is like through things like job shadows is a great way to prepare for your career.
---
Mark Your Calendar
---
Search CAS Directory
---