Wondering Where Actuaries Get Their News?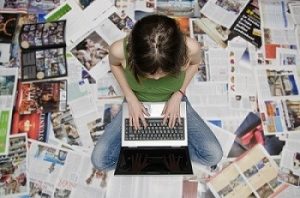 In any profession, staying current with industry news is critical for career success. Members of CAS Student Central have also recognized this need and inquired about which industry media sources are most valuable to follow. In my role as marketing and communications manager at the CAS, I actively seek ways to partner with insurance industry publications. These same publications can be a useful tool for students to keep informed about the insurance industry. Subscribing to daily news updates, for example, can help you to identify topics that interest you professionally, remain current with industry trends, and even gain a leg up as you apply for internships and jobs.
Luckily for you, a multitude of publications serve to keep actuarial professionals informed on a daily basis. While many industry journals require a subscription, I recently spoke with CAS members to determine some of the best free resources that they recommend.
Here is a list of their "go-to" daily industry reads:
Do you have other resources for actuarial news? Share them by commenting below.
Kate Niswander is the marketing and communications manager with the Casualty Actuarial Society.
---
Mark Your Calendar
---
Search CAS Directory
---