Register for CAS Student Conference at the CAS Annual Meeting in Los Angeles, CA!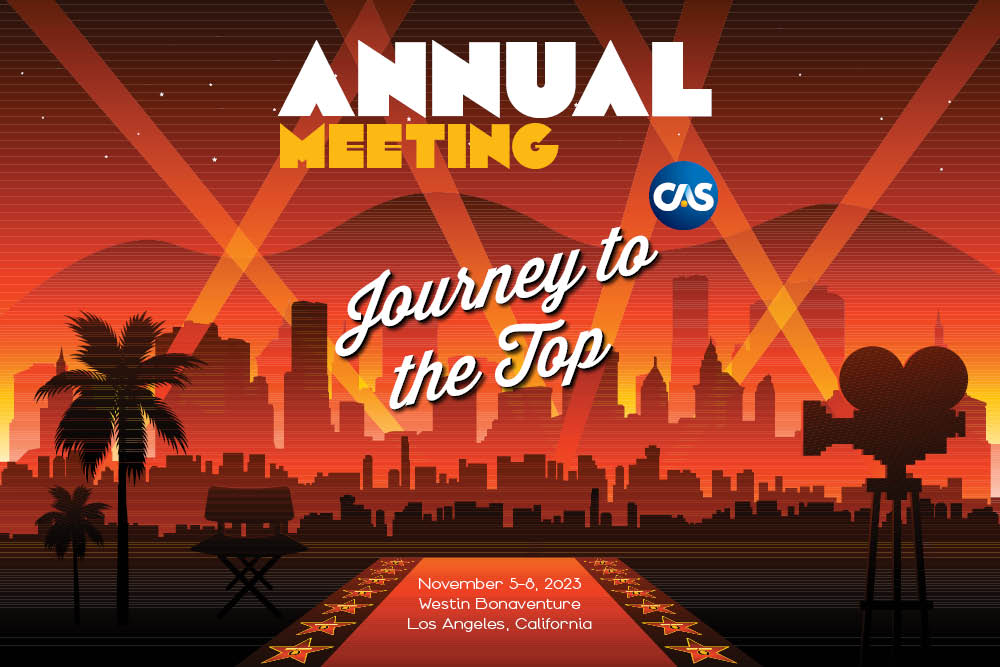 The Casualty Actuarial Society is offering an in-person Student Program at this year's Annual Meeting in Los Angeles, CA on November 7, 2023. Members of CAS Student Central are invited to participate in this FREE program.
CAS Student Program attendees will learn about the actuarial career, the CAS and the Property and Casualty industry and have opportunities to network and connect with practicing actuaries throughout the program.
Students will gain knowledge by attending student specific sessions and Quick Bytes! Our new Quick Bytes are engaging talks that aim to inspire, educate, and provoke thought, offering fresh perspectives and innovative ideas.
Registration is open to all members of CAS Student Central. Students who are not yet members can easily sign up online , and then register to attend the event.
There is no cost for students to register to attend the CAS Spring Meeting Student Conference. However, attendees are responsible for any travel costs incurred including transportation and lodging (if applicable).
Agenda
| | |
| --- | --- |
| 9:15am – 9:45am | Registration and Headshots |
| 9:50am – 10:40am | Intro to CAS and P&C |
| 10:45am – 11:15am | Break with Exhibitors |
| 11:15am – 12:15pm | CAS Hot Topic |
| 12:30pm – 1:45pm | Lunch, Speed Networking and Group Picture |
| 1:55pm – 2:20pm | Quick Byte: Email Security – Analyzing Cyber Insurance Claims |
| 2:50pm – 3:15pm | Quick Byte: Continuous Data Storytelling: Automated Analytics |
| 3:15pm – 3:40pm | Quick Byte: Cloud Computing for Insurance Companies as an enabler for Generative AI |
| 4:00pm – 4:15pm | Wrap up |
If you have questions, please contact CAS Candidate Engagement Manager, Stephanie Litrenta, at slitrenta@casact.org.
The 2023 CAS Annual Meeting will be held at:
The Westin Bonaventure Hotel & Suites
404 South Figueroa Street
Los Angeles, CA 90071
Gavin Campbell, Saint Joseph's University Actuarial Student shared his experience from the recent RPM Student Conference:
"Thank you to the CAS community and all of its members for a great experience and for letting me take a deeper look into the property & casualty actuarial industry. I will be sure to take the knowledge I gained and apply it in my educational career, and I will hopefully return to seminars like this one once I begin my professional career!"
---
Mark Your Calendar
---
Search CAS Directory
---