Making the Most of Your College Experience as an Actuarial Science Student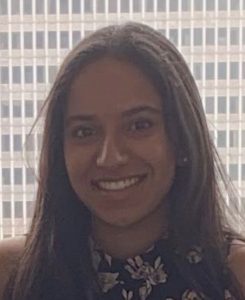 Starting your college education can be daunting for a variety of reasons. You're introduced to a brand-new environment and exposed to endless new opportunities. When you add a tough line of study like actuarial science to the mix you can become overwhelmed pretty quickly. Some students avoid pursuing this major because they think they will miss out on the excitement of college, but hopefully by the end of this blog post I can convince you that attending college while studying actuarial science is an experience well worth the effort.
I have found that often as freshmen we have a generic idea of what the actuarial science major entails, and refer to BeAnActuary.org for any clarification. However, there is a world of resources that exist to support actuarial students including actuarial clubs, fraternities, and many other established organizations within our campuses that provide convenient and immediate information. One of the biggest benefits of joining one of these organizations is that you get the opportunity to directly interact with other actuarial students who have a diverse set of experiences to learn from.
One of the best decisions I have made in college has been to run for a board position in my university's actuarial club my freshman year. Writing this out now, I recall how challenging this was for me two years ago. Back then, my negative mindset made me think that being on the board as a freshman could only happen in my dreams. Little did I know that after I was elected into that position, my involvement in the actuarial department at my school would completely transform my college experience for the better. It inspired me to interact with more of my fellow actuarial science students and understand that networking isn't as terrifying as we make it out to be, and actually quite fun.  Most importantly, it taught me that anything is possible as long as I give it a chance.
Below is a list of ideas of how you can get involved on campus to better your college experience. However, as all universities are different, I recommend you go beyond this list and start researching what your school offers! Oftentimes the easiest thing to do is send an email to a club board member and ask for advice or clarification. They can help you get connected and even inspire you to run for a board position! I can assure you, it is well worth it if you are truly passionate about your major.
Ways to get involved:
Research and join your university's actuarial club (and/or fraternity, as well as any related organization)
If your university doesn't have an actuarial club or fraternity, start one! The insurance specific fraternity, Gamma Iota Sigma, has numerous resources available to help you start your own chapter. Apply/run to be on the board for clubs that pertain to your interests and you are passionate about
Interact with fellow actuarial students to see how they are involved
Communicate with companies and network via LinkedIn, club events, conferences, etc.
Form study groups/group messages with other students in your classes
** Bonus: To have a great college experience holistically, you have to remind yourself of your outside interests as well, so don't forget to be involved in other extracurriculars besides those that have to do with your major!
In conclusion, don't be afraid to take chances and increase your involvement on campus! Not everything may be "your cup of tea" but finding those activities you do enjoy will help you grow closer to the best version of yourself!
---
Mark Your Calendar
---
Search CAS Directory
---