How I landed my Internship, and How You Can Too!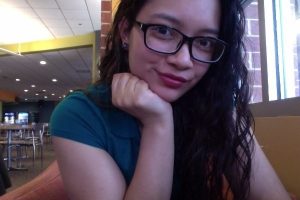 Meet Wendy Guerrero, a current senior at DePaul University where she serves as Treasurer of the Actuarial Science Club. In her pursuit for an actuarial internship, Wendy realized that without exam experience, she'd need to come up with a game plan to stand out to prospective employers. Read along to find out how she landed an internship; her advice and experience could help you pursue your career goals too!
1. Wendy, as someone who was able to secure an internship, without having any actuarial exams under your belt, what were some of the ways you made yourself stand out as a candidate?
I attended multiple company "Recruitment Days," in which you go in and tour the company and learn about the different careers available. I made sure to do my research and share my point of view on topics that interested me throughout these events. I had multiple resume copies ready, and every time I introduced myself I made sure to have an elevator speech ready.
2. What were some of the challenges you faced and how did you approach, or get through, the obstacles?
Well, the biggest challenge has been the exams. I changed my major at the start of my junior year and hence was very behind on exams. To combat this obstacle, I made sure to share how I was a strong candidate in other areas. I worked with the writing center at my university to improve my resume and get it in top shape. I practiced mock interviews with my mentor, as well as friends and family. I was also honest in the interview about my exams and I made sure to talk about my most relevant job experience and transferable skills to the position.  I put in many hours of research and networking, going to events and getting coffee with people, and submerging myself into the company. These steps paid off, and when it came time to interview, everything came naturally to me. Also, I think that my passion for mathematics was a key fact that people took away from my interview, along with the positive attitude that I presented throughout the long interview process.
Another challenge was that I was told that the company was primarily looking for interns outside of the Chicago area, and I live in Chicago. I did not let this criteria discourage me, and decided to be bold and still apply. Once again, if you put in the time and effort to have a strong application and resume, and you take advantage of available networking opportunities, there might be a hiring manager who is willing to overlook certain criteria.
3. What type of advice would you share for students who are looking to land an internship, or advance themselves on the track of becoming an actuary?
I would say to start off small. I started as a data analyst for a small company the summer prior to my internship, and that was the key experience that let employers know that I was serious about making my way to an Actuarial Analyst. I would also say to not disqualify yourself. By this I mean, do not give up on the opportunity without trying first. Although I did not meet the requirements for the internship, I made sure to network and show my interest for the position by attending company events and a job shadowing. If you are serious about landing that internship or even being an actuary, you have to put in the work and show your employer that you are either studying or sitting for an exam. The first couple of exams demonstrate how hard you are willing to work and that you are dedicated to the actuarial career path. So even though you might not have taken an exam yet, be serious about taking one soon. Lastly, do not be afraid to reach out to the hiring manager or people within the company to start networking and MAKE SURE to write thank you emails after every encounter.
4. What have been some of the most helpful resources throughout your journey so far?
Some of the most helpful resources have been provided through my America Needs You Fellowship and my Youtube inspiration, GaryVee. My fellowship allowed me to participate in workshops on interview skills, resume building, how to build my skills for the career path that I want, and how to have a growth mindset. I also had a mentor who was there for me, giving me advice and donating his time to me. Gary Vaynerchuck is a huge inspiration on how to approach situations when the odds are against you, and honestly his videos are a reminder of where I want to be and what work I need to put in to get there.
5. Is there anything else you would like to share about your experience, or any other advice you would give your fellow peers?
The last piece of advice I would give is that wherever you are in your internship or job search, we all have a different path and a different time of getting to where we want to be, so just be patient and work hard in the process. Maybe you are like me, looking for a job for after graduation while sitting for my first exam in December, and you have no idea what will come out of it, but continuing to work hard and surrounding yourself with people that are positive and taking advantage of every opportunity is the way to go. I was once told: if you are the smartest person in the room, you are in the wrong room, go find the right room.
---
Mark Your Calendar
---
Search CAS Directory
---