Getting Involved Outside of Your University By Attending Insurance Conferences
Do you ever want to travel to cool places around the country? Do you want to meet and network with actuarial students from other universities? Do you want the opportunity to learn about insurance from seasoned industry professionals? If you answered yes to any of these questions, you should keep reading to learn about some of the experiences we've had at insurance conferences throughout the United States. As Gamma Iota Sigma (GIS) officers and CAS Ambassadors at Temple University, we've had the privilege of attending many events where we got to learn, network, interview, and experience some of the greatest moments of our collegiate careers.
Nitai discusses his experiences attending the CAS Annual Meeting and the GIS International Conference. Jessica discusses her experiences attending a GIS chartering ceremony and Philadelphia Insurance Day. We also interviewed a fellow actuarial student, Joel Kuruvilla, about his experience attending the Risk Management Society (RIMS) Annual Conference.
CAS Annual Meeting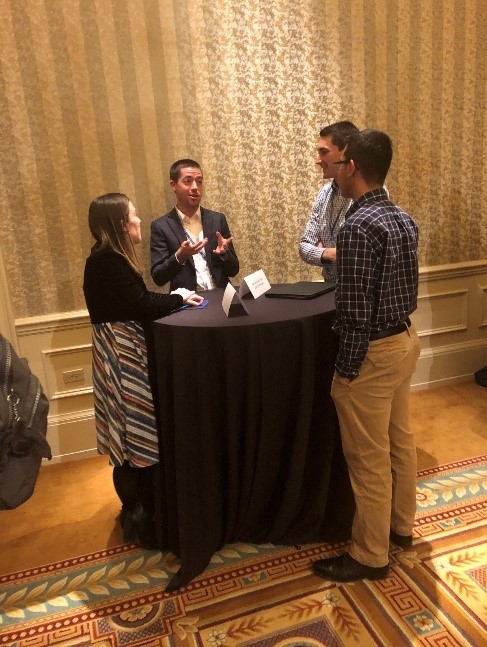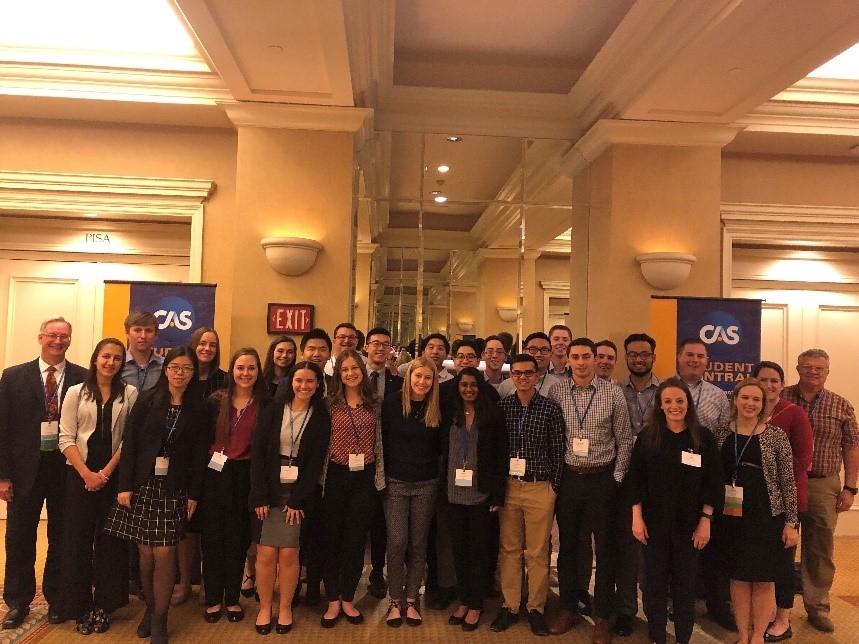 As a CAS Student Ambassador, I was invited by the CAS to attend the Annual Meeting in Las Vegas this past semester. For me, a big part of the conference involved networking with other ambassadors across the country and discussing ways to increase awareness of the property and casualty industry at our schools. I also got to sit in on some of the general sessions at the meeting including a talk that discussed some of the similarities and differences between actuaries and data scientists. My favorite part of the conference was a speed networking session with mentors from companies such as Travelers, AIG, and Uber (pictured above). The CAS is hosting student programs in New Orleans, Bermuda, and Austin in the next few months. Click here for more info!
Gamma Iota Sigma International Conference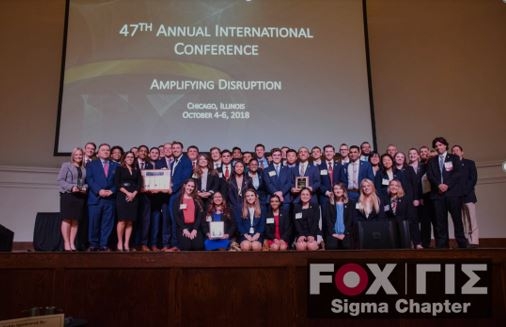 Every year, GIS hosts an international conference for students from chapters across the country. The conference is packed with 3 days full of networking, speaker sessions, luncheons with AMAZING food, and a career fair with 80+ companies. Several schools also get the opportunity to have their own breakout sessions. Last year in Chicago, Temple partnered with Butler University on a session to help students increase passion for community service at their own schools. My favorite part of the conference, apart from eating all the food, was the stand-up comedy session at the end of the conference. I don't think I've ever laughed so hard! This year's meeting is from September 26th – 28th in Dallas, Texas. GIS recently started offering an at-large member category open to any college student attending a school where no GIS chapter exists. Click here for more info on the conference and how to join if you're not already a member!
Gamma Iota Sigma Chartering Ceremony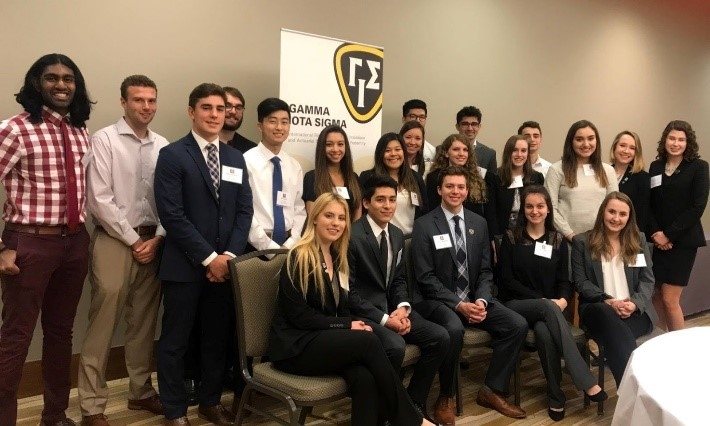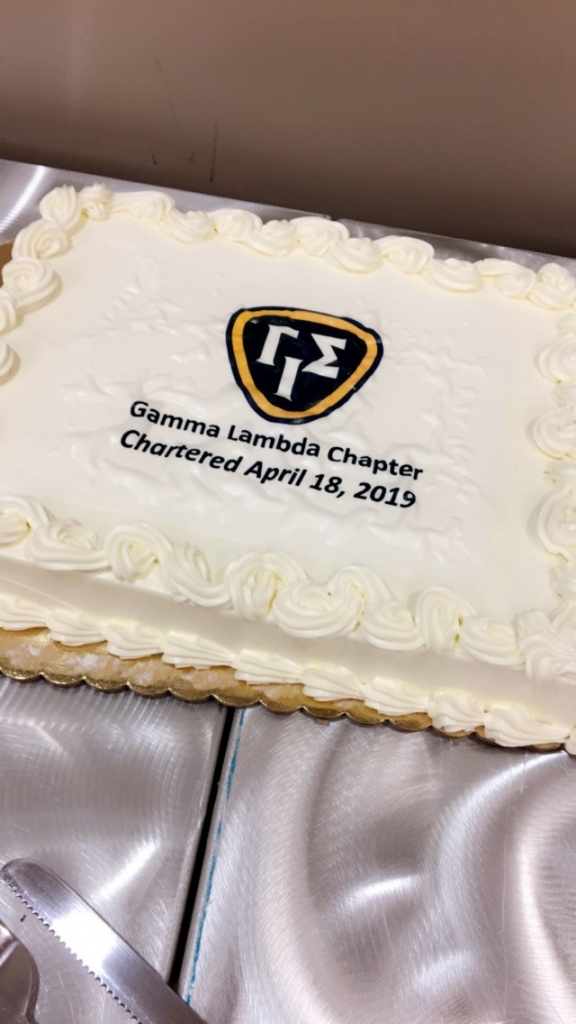 Being a part of an initiation ceremony for a new chapter of GIS is a unique and celebratory experience. Because the first insurance transaction involved insuring ships and cargo, the members of the initiation team serve as ship officers navigating the new candidates to membership. The ceremony also includes a speech from the president of the new chapter detailing the chapter's goals as well as a speech from a student of an active chapter discussing the benefits of membership. Additionally, students from the new chapter have an opportunity to meet and interact with students from active chapters. Discussions include ways to operate a new chapter, increase membership, and gain experiences to develop professionally. These conversations provide new members with a network of students to reach out to regarding GIS. Initiated on Thursday, April 18th, 2019, the newest chapter is the Gamma Lambda chapter at the University of Illinois at Urbana-Champaign.
Philadelphia Insurance Day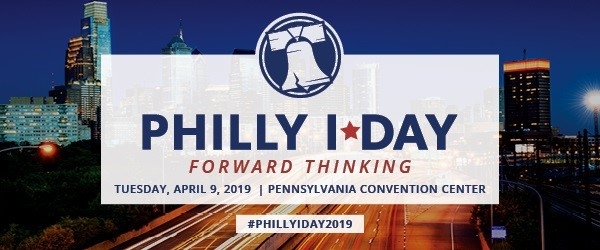 Every spring, The Insurance Society of Philadelphia partners with The CPCU Philadelphia Chapter to offer a full day of education and networking with insurance, risk management, and actuarial science professionals. This year's keynote speakers were Inaki Berenguer, the CEO of CoverWallet, Mark Purowitz, a senior partner at Deloitte Consulting LLP, and Jonathan Kalman, founding partner of Eos Venture Partners. Their panel discussion centered around the future of insurtech. Expert sessions continued throughout the day on topics such as active shooter policies and current niche insurtech examples. As an attendee of this event, I can say the speakers were very captivating and genuinely made me enthusiastic about a future career in insurance. Click here for more info!
RIMS Annual Conference and Exhibition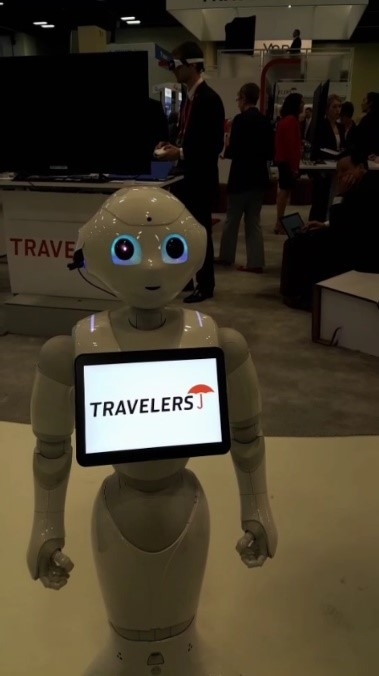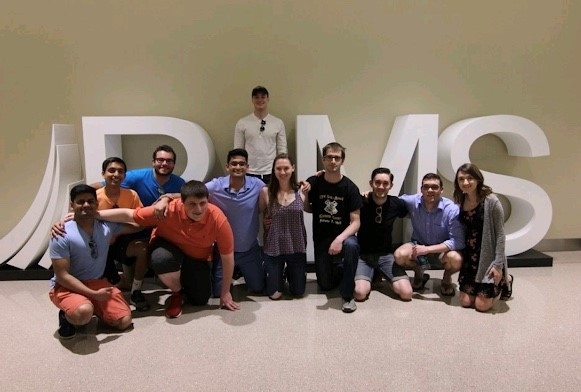 To learn more about RIMS, we interviewed Joel Kuruvilla (pictured far left), a junior actuarial science major who attended the RIMS conference last year along with several other students from Temple. He stated that the RIMS conference was one of the highlights of his time in college because he had the opportunity to see some of the newest technological innovations that insurance companies have to offer, with his favorite being virtual reality software. Other technologies included a health instrument that measures how firm a person's grip is relative to that of other people of the same age and gender. Apart from the technology, Joel also enjoyed sitting in on several breakout sessions such as a diversity and inclusion roundtable and a presentation on cyber security. Finally, Joel loved touring San Antonio and meeting students from other schools across the country. "I met students that I saw at future conferences and in New York during my summer internship. RIMS helped me make meaningful, lasting connections, and I'm very thankful for that." This year's meeting is in Boston from April 28th – May 1st, and Jessica will be in attendance! Click here for more info!
We hope you enjoyed reading about all the cool events we've been to, and we hope to see you at one in the future!
---
Nitai Patel and Jessica Zimmerman are both seniors at Temple University. Nitai is majoring in Actuarial Science, and Jessica is double majoring in Actuarial Science and Risk Management and Insurance. In addition to being CAS Student Ambassadors for Temple University, they both serve as officers of Temple University's GIS chapter, where Nitai is Director of Management Information Systems, and Jessica is Director of Student Affairs.
---
Mark Your Calendar
---
Search CAS Directory
---