CAS Profile: Chelsea Adler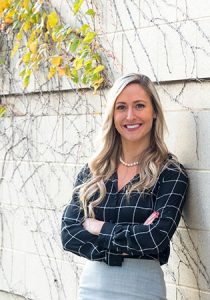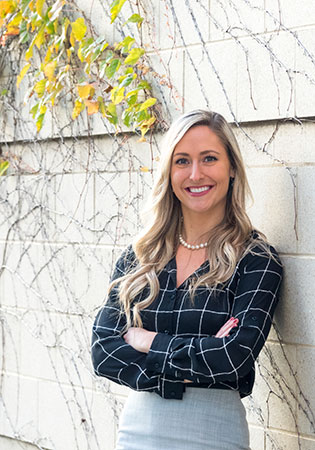 My name is Chelsea Adler and I'm an FCAS passionate about changing the narrative around insurance. After graduating from Ohio State University with a major in Actuarial Science, I spent the first 5 years of my career pricing Homeowners insurance at State Farm. I then transitioned to my current role as Senior Manager, Pricing and Actuary at an InsurTech start-up called Root. I love what I do and recently launched a blog to help and inspire future actuaries.
Why would you recommend a career in the insurance industry to current college students?
Growing up I got to witness firsthand how amazing insurance can be. My father is a State Farm agent and he has always gone above and beyond to be "like a good neighbor." After a devastating storm, he'd be the first person on the scene to help a homeowner clear debris off their home. After the loss of a loved one, he'd drop everything to be there to comfort the grieving. Unfortunate life events can devastate individuals and families. Getting to love and support others during these difficult times is immensely rewarding. If you want to work in an industry that helps people and makes a positive impact, insurance is where it's at.
Why did you become an actuary?
Initially I was drawn to the actuarial profession because I loved math and problem solving. However, what really sold me was the collaboration and variety of work. No day is the same and I love getting to partner with individuals throughout an organization to accomplish our goals.
What drew you to a career in property and casualty insurance?
Technology is rapidly changing the world. As cars evolve and smart homes emerge, the insurance industry must adapt to the changing needs and expectations of society. Working in P&C insurance, I get to be at the forefront of some exciting developments. It's rewarding to develop innovative solutions to diverse and challenging problems.
What can students do now to prepare for a career in the industry?
Spend time in an insurance agent's office! Whether it's a job shadow or a summer internship, what you'll learn on the front lines will be invaluable as you progress in your career. It's important to understand the mechanics of how insurance works, but even more critical to understand how the consumer experiences insurance. You must always keep the policyholder in mind, as the decisions you make as an actuary will have a direct impact on them.
---
Mark Your Calendar
---
Search CAS Directory
---