CAS Profile: Celeste Bremen, ACAS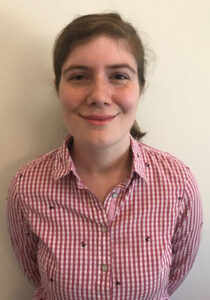 Name of university attended: The Wharton School at the University of Pennsylvania
Current employer/job title: Senior Actuary at New Energy Risk
Why would you recommend a career in the insurance industry to current college students?
Insurance is so dynamic and interesting!  I graduated from college in 2014, and while we were talking about "big data", we didn't talk much about data science. Now, data science is a big part of insurance companies and something that actuaries can get involved in.  During my time as an actuary so far, I've had the chance to work internationally as well as in newer industries like telematics and clean energy.  There are lots of opportunities to try new things in your insurance career, and I think that's part of what makes a career in insurance so satisfying.
Why did you become an actuary?
In high school, I discovered that I really enjoyed math but wasn't sure what to do with it. I considered engineering or accounting, but neither seemed like the right fit for me. After meeting a friend of a family friend who is an actuary, I decided to consider the career. I liked the idea of taking exams while working ("learn while you earn") and also spoke to some actuaries who had worked internationally, which appealed greatly to me. So far, I've been very happy with my career choice!
What drew you to a career in property & casualty insurance?
The opportunity to work on a variety of projects and to work internationally were what drew me to a career in P&C insurance.  So far, I've been fortunate to experience both.  I worked in Zurich Insurance's Sao Paulo, Brazil, office for two years as part of their international rotation program and had a wonderful experience.  I've also had the chance to work in telematics and clean energy, both of which I've found very interesting.
As I've gained more experience, I've also been able to see how insurance can improve lives.  For instance, in my current role, I help price risks for companies that are rolling out new clean energy technologies.  Without an insurance policy, they might not be able to secure financing from lenders – the insurance policy helps to pay back some debt in the event that the technology doesn't perform as expected, and some lenders require such a policy before they will agree to provide financing.  It's interesting to see that insurance can play an important role in not only keeping people financially secure when disaster strikes but also in helping new life-improving technologies hit the market.
What can students do now to prepare for a career in the industry?
I think having some understanding of statistics is very helpful for a career in the insurance industry. Even if you don't work as an underwriter or actuary, it's helpful to understand some of the technical foundations of insurance.  This helps you understand the product we work on and will also facilitate your conversations with your technical colleagues.
I would also say that it's important to understand solving business problems.  For example, sometimes a client or colleague may ask for a particular analysis, but once you understand their problem, you see that they might not be asking the right question to solve their problem. If you can help them figure out what that question is, that helps to put everything else on track.
---
Mark Your Calendar
---
Search CAS Directory
---