CAS President Brian Brown Visits University of Wisconsin – Madison
CAS President Brian Brown recently visited the University of Wisconsin – Madison, which was one of three schools recognized in 2017 as a winner of the CAS University Award.
Brown's visit on February 5 included meetings with the officers of the school's actuarial club and the department faculty, as well as a presentation to the actuarial club about career opportunities as a property-casualty actuary credentialed through the CAS.
"Undrakh (Uugii) Jargalsaikan, our Student Ambassador to Wisconsin, did an outstanding job arranging the meetings for the day. He is the first actuarial student who I've met from Mongolia. It is refreshing to meet so many wonderful people from around the world."
University of Wisconsin – Madison has one of the largest actuarial science programs, with over 400 students. The meeting with faculty focused on how the CAS can provide more support of the schools mission to educate the next generation of actuaries.
But it was the meeting with actuarial club officers that Brown especially enjoyed. He commented, "I was amazed by the skill set of the actuarial officers. They all had great communication skills, have passed three exams and had one or two internships. I think we have a wonderful pipeline of candidates entering the profession from Wisconsin."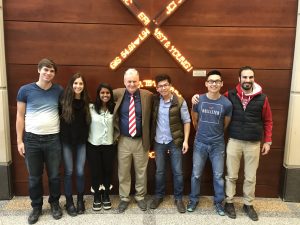 Brown's presentation to over 200 actuarial club members provided an overview of the CAS and the work that CAS members perform. The presentation engaged and intrigued the students, as evidenced by the many thoughtful questions they posed to Brown.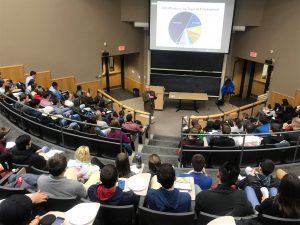 One of the highlights of Brown's visit came after the presentation. As he explains, "At the end of my presentation, a number of students came up to talk to me one-on-one. Two sisters from Malaysia shared with me that they plan to study CAS material and then move back to Malaysia to work for a reinsurer. I was recently in Malaysia where I heard about the overwhelming demand for property and casualty actuaries due to detarrification and regulatory requirements regarding financial statements. I think their timing for being a property casualty actuary in Malaysia is perfect!"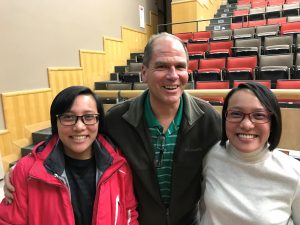 ---
Mark Your Calendar
---
Search CAS Directory
---