Career Path Perspectives: The Consulting Actuary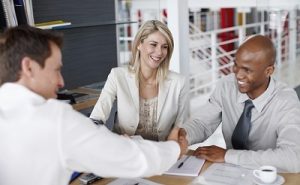 As insurance and regulation needs of companies continue to evolve, the role of a consulting actuary is becoming increasingly important to business.  In addition to corporations, consultants work with insurance companies, government entities, healthcare entities and regulators. Consultants will often work directly with CEOs, CFOs and risk managers, who are concerned with minimizing the risk of their company and doing so at the optimal price.  Some consultants may frequently travel to meet with clients locally, nationally, or even internationally.  Typical assignments involve loss reserving and forecasting of insurance losses, especially those losses which are retained by a company.   Projects may also include allocations to business units, reviewing excess or reinsurance quotes, determining confidence levels, and helping with the formation of a captive.  Consulting actuaries are increasingly being engaged to complete more Enterprise Risk Management, strategic planning and predictive modeling assignments.
The key to a successful consulting career is the ability to manage client expectations and needs at the same time.  Many times a consultant may come to office expecting to work on a particular project that day, but get a call from a client who has an urgent need that must be addressed.  While this can add to the pressure of the job, more often this situation creates a challenge that is met with great enthusiasm by consultants.  Clients may think of the consultant as not only an actuary, but as a true advisor.  Consultants typically have to be able to problem solve quickly and involve creative thinking.  They also spend a lot of their time interacting with other people and are required to have excellent communication skills.  Whether through in-person presentations or conference calls, consultants must be able to share the results of their work, so that the client is able to fully understand and use the results to meet their needs.
The final aspect of being a consultant, which is different than other actuarial roles, is business development.  Consultants have to continue to ensure that their business succeeds, which is achieved by client retention, gaining new clients and increasing revenue.  Consultants keep ahead of the curve of their competitors and should constantly be selling products and services.  Successful annual sales can be a challenge and requires a significant amount of time.  Some consultant may develop a special expertise or new product to attract new clients, while others may focus on research, speaking at industry conferences, or publishing papers. While the idea of sales may be intimidating to some, many consultants view it as an appropriate challenge after finishing actuarial exams and enjoy the thrill of matching their expertise with the needs of a client or potential client.
Richard Frese, FCAS, MAAA, is a consulting actuary at Milliman in Chicago.
---
Mark Your Calendar
---
Search CAS Directory
---